Projects
Besides her consulting and expertise work Doris´ passion is to create and design new formats and dialogues of interdisciplinary learning and co-creating.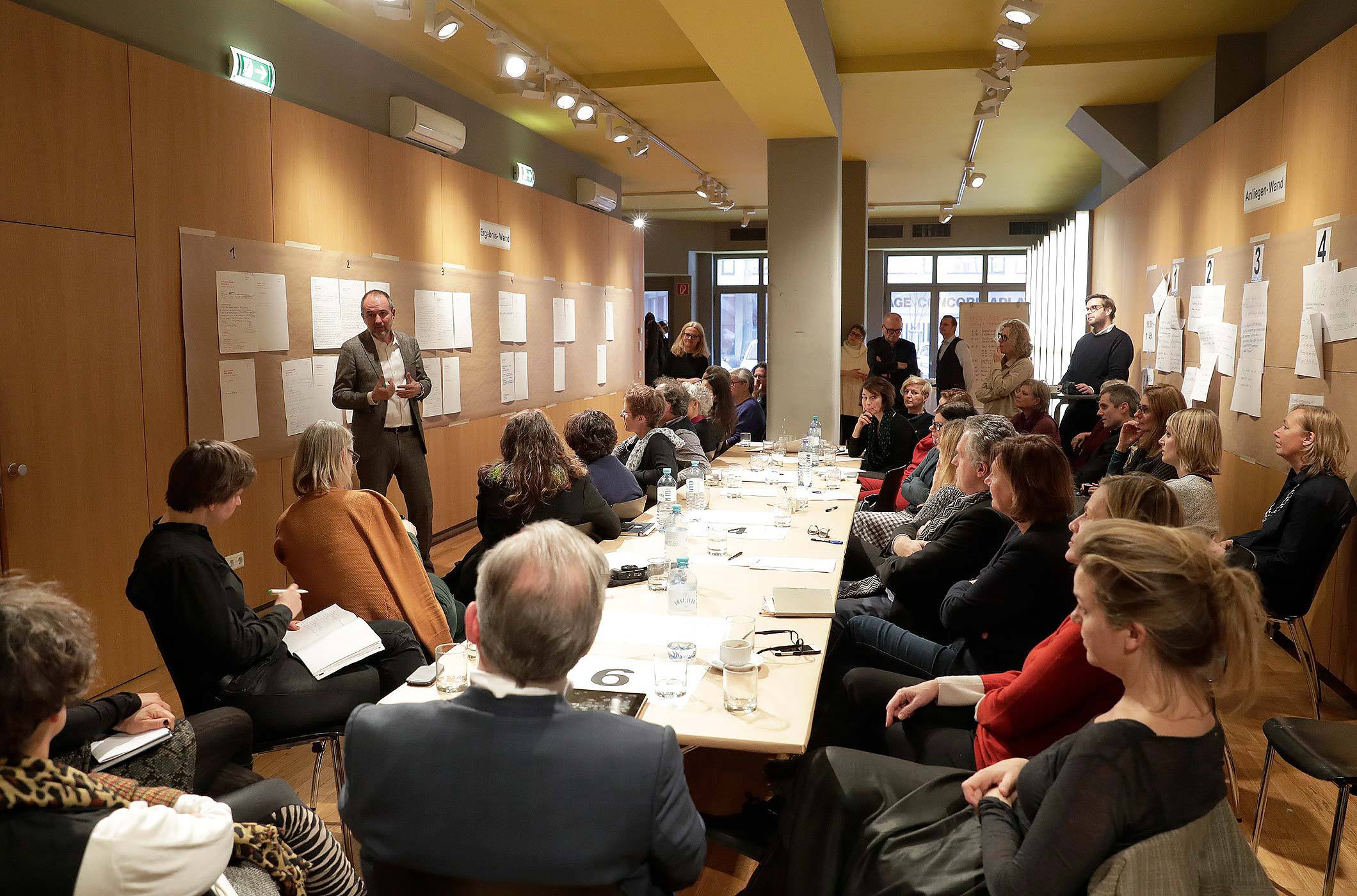 Open Space Workshop, The Austrian Federal Chancellery/Arts and Culture, 2017, photo: BKA/Aigner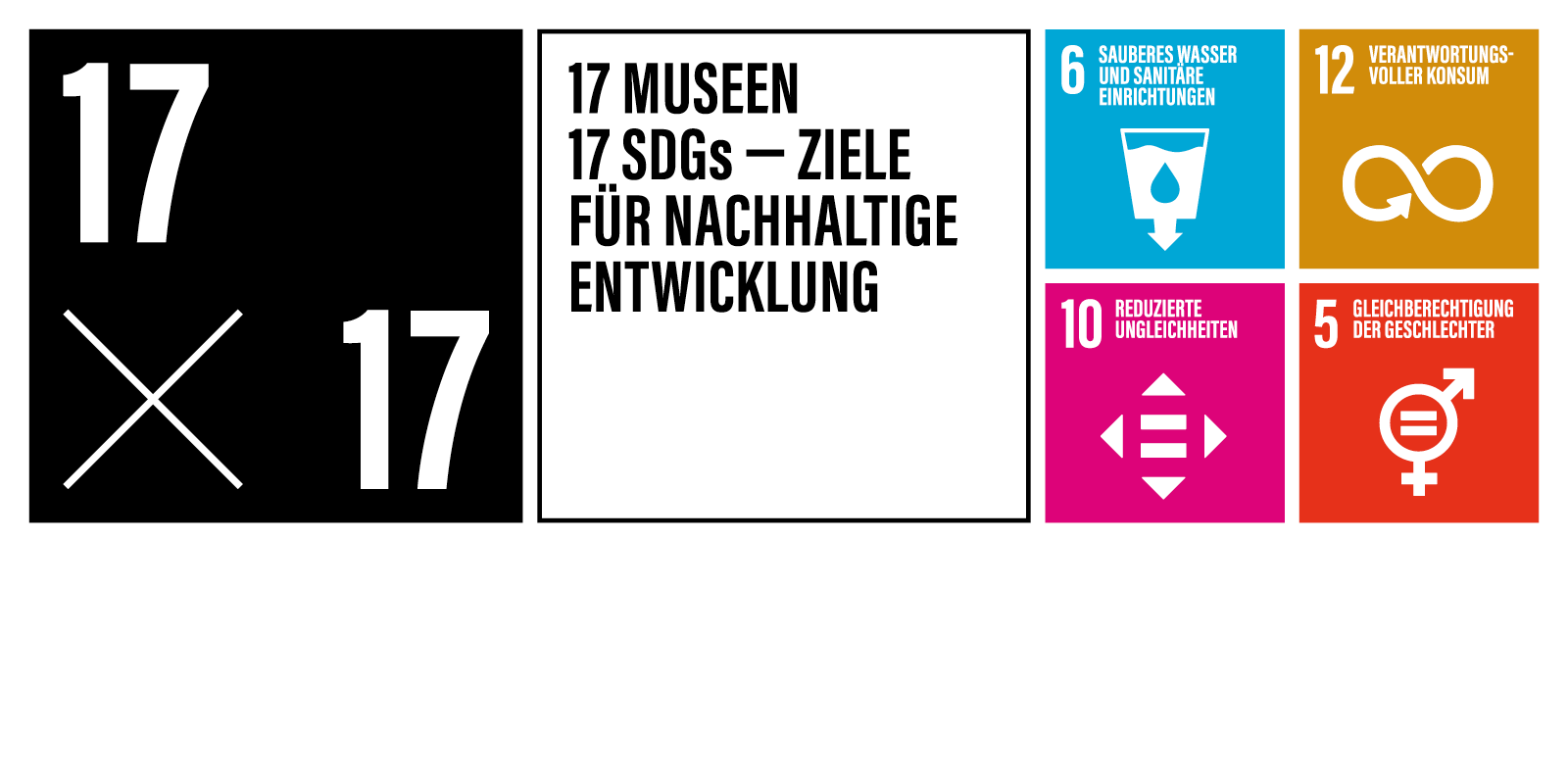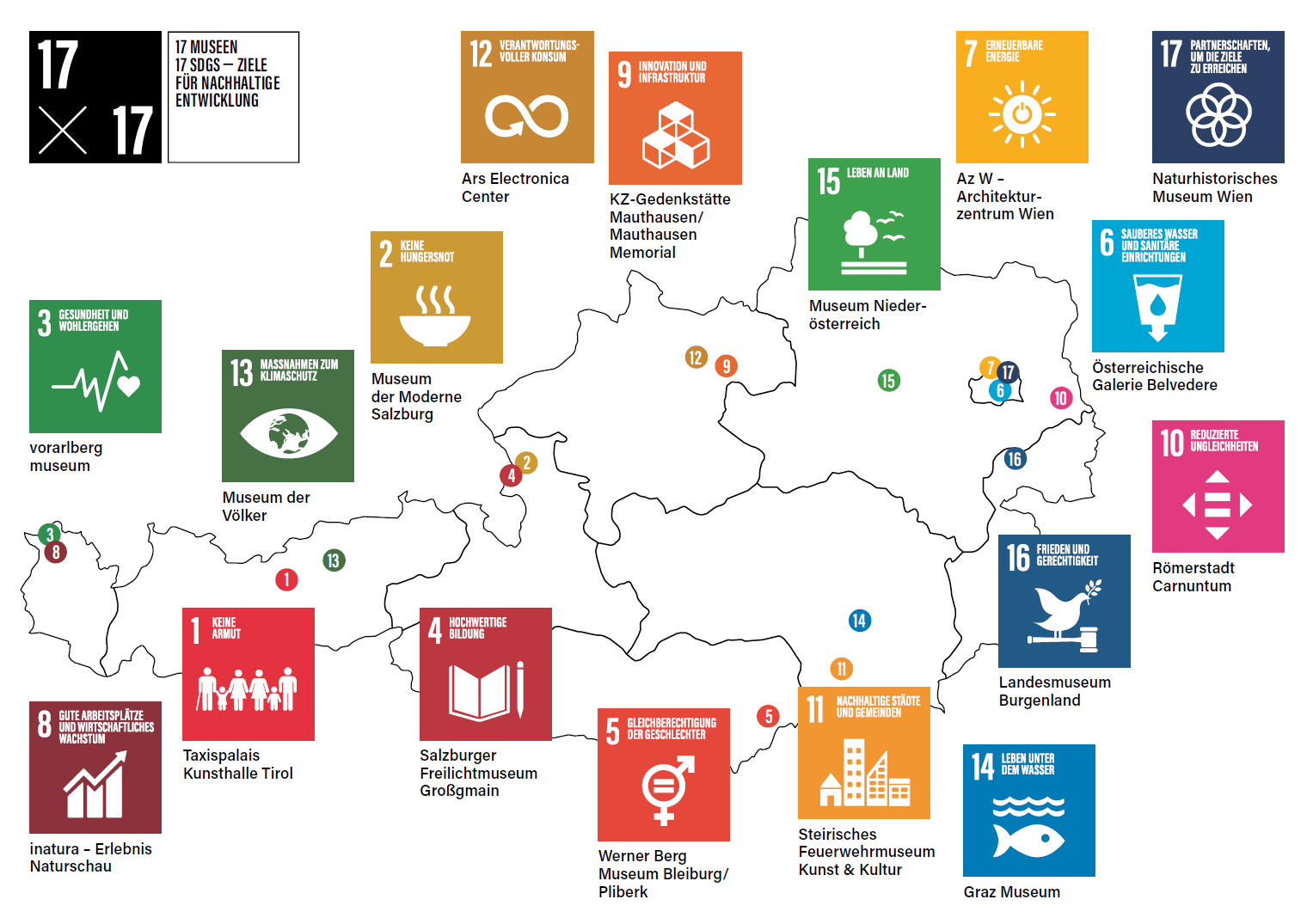 Graphic design: Bueronardin
17 Museums x 17 SDGs – Sustainable Development Goals
17x17 is a pioneering project of ICOM Austria in cooperation with Bureau for Transfer and the support of the Austrian Federal Ministry for Arts & Culture, initiated and conducted in 2021. To strengthen their social impact and contribute to a sustainable future, 17 Austrian museums were invited to actively deal with the 17 SDGs (Sustainable Development Goals) adopted by the United Nations. Doris set up a series of workshops with the participating museums to develop specific strategies and activities for the implementation of the SDGs in their museums.
Further information on the project can be found on the ICOM Austria project website.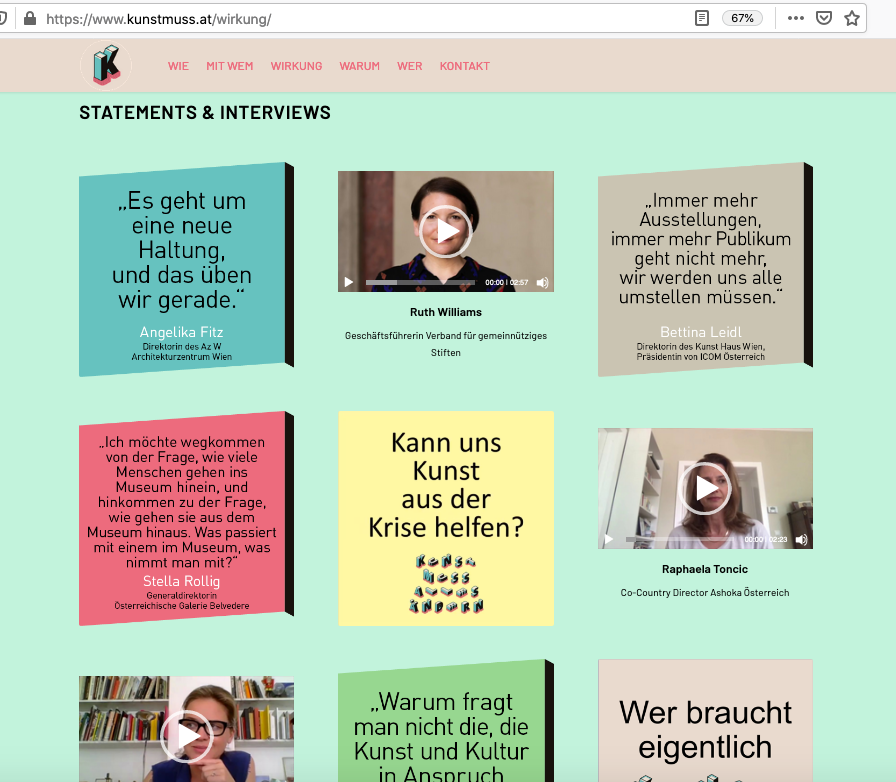 Art Direction: Goran Golik
BACK TO UNUSUAL
What kind of society do we want "post Corona"? What role should art, culture and creativity play in this society? How can art institutions respond to future challenges and create a broader impact? Created during the COVID-19 lock down, BACK TO UNUSUAL is a co-creative and participatory process, where art institutions and their stakeholders are invited to help shape the future of art & culture. In these extraordinary times, where the arts & culture are massively affected by the COVID-19 crises, extraordinary solutions and new strategies for leading and managing art and cultural institutions are in need. In partnership with FuturAbility, Doris is conducting comprehensive online and offline dialogues to help design solutions, accompanied by a social media campaign under the title "Art must change everything".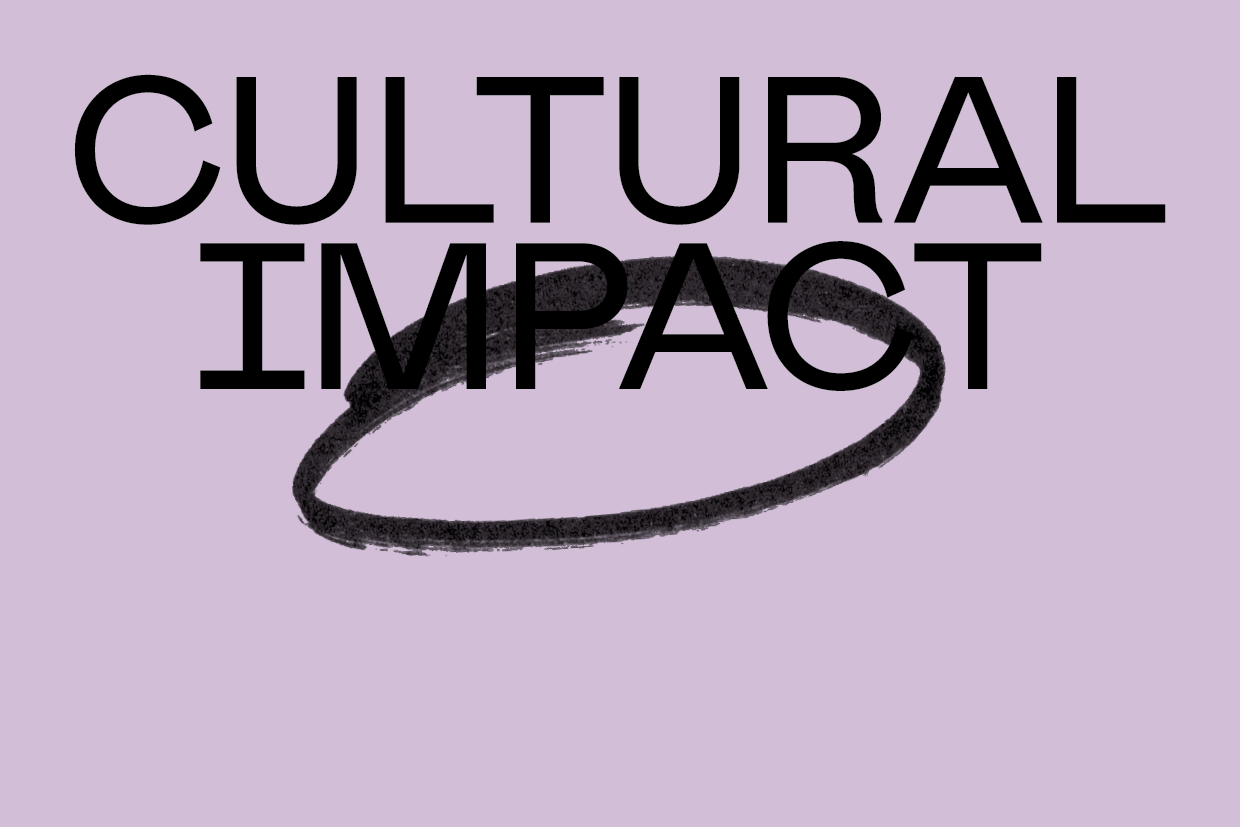 Graphic design: Bueronardin
Cultural Impact
Cultural Impact is a research project, initiated by Doris and funded by the Austrian Research Promotion Agency FFG, that addresses the social impact of museums as civic and community based institutions. It analyzes challenges, strategies and best practice examples and develops tools and methods for scaling and measuring impact, deriving from social entrepreneurship as a useful approach.
The Cultural Impact Blog is an ongoing documentation of interviews, best-practice examples and analysis.
Inclusive Art Community Management for Zero Project

The Zero Project is an initiative of the Essl Foundation, and focuses on the rights of persons with disabilities globally. It provides a platform where the most innovative and effective solutions to problems that persons with disabilities face, are shared. Doris acts as a Community Manger for inclusive art initiatives and education.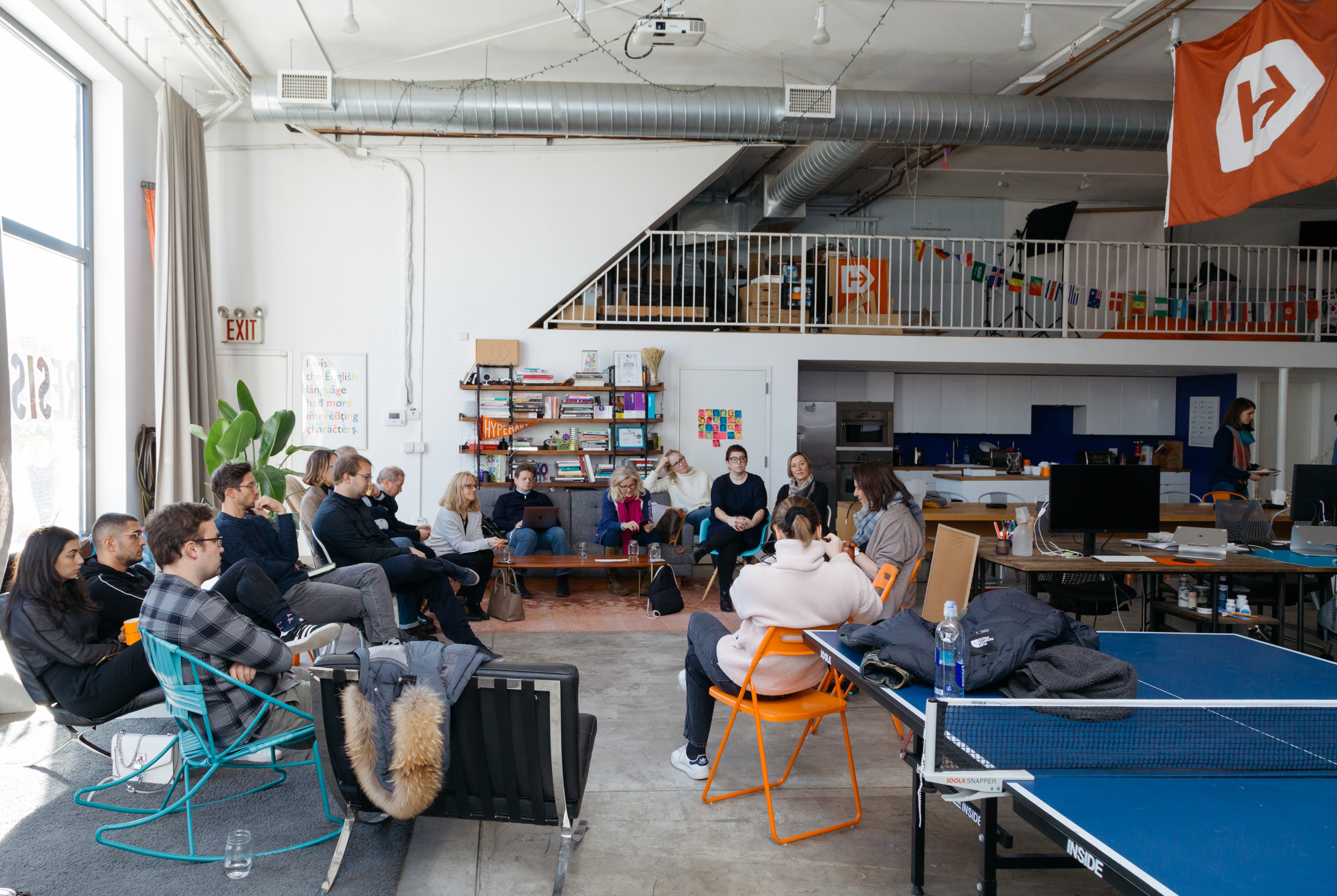 The Power of Creativity Journey, studio visit at Hyperakt Studio, New York

Learning Journeys NY
Commissioned by the Austrian Chamber of Commerce Doris is organizing Learning Journeys for Austrian creative entrepreneurs and arts experts to the New York scene. Examples include excursions on "The Future of Museums & Art Institutions" and "The Power of Creativity", with exklusive presentations, Q&As and B2B networking.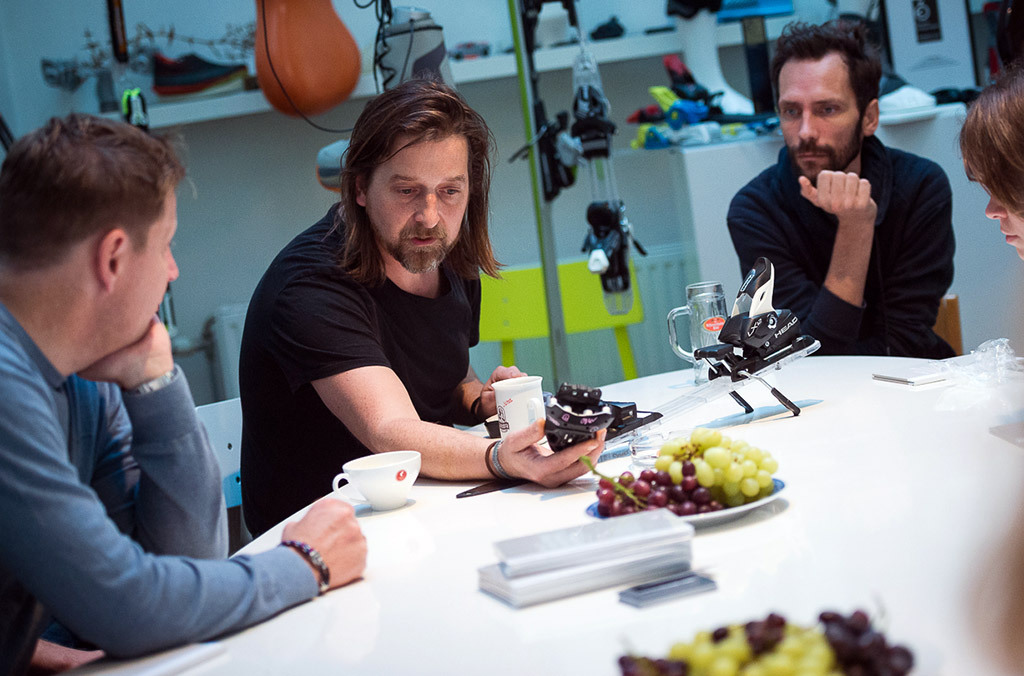 Learning Journey by Business Agency Vienna, studio aws industrial design, 2014, photo: David Bohmann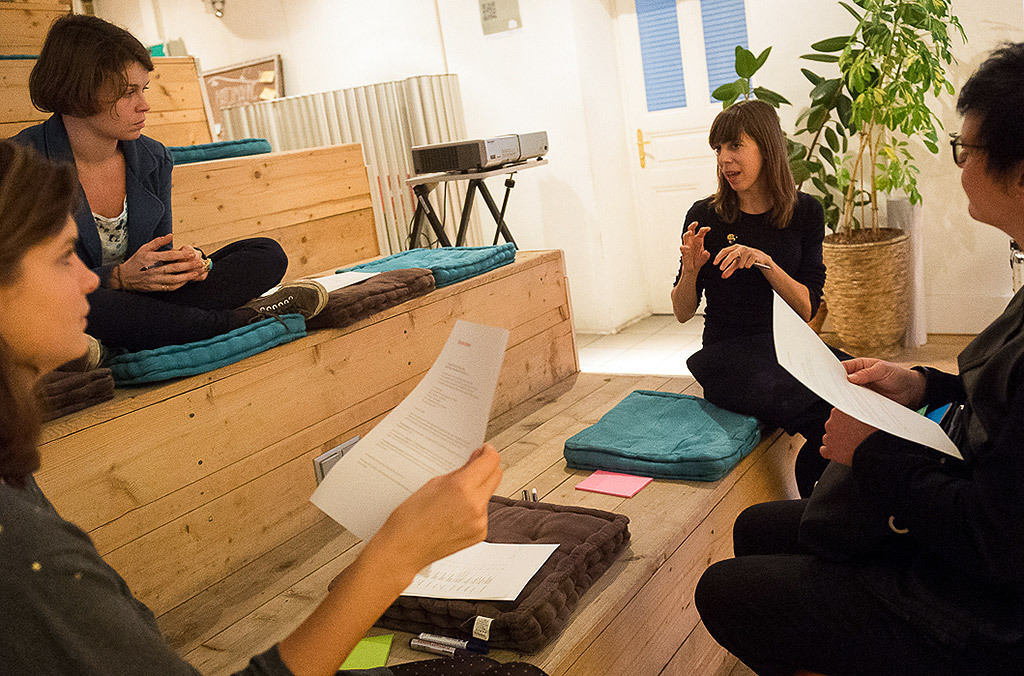 Learning Journey by Business Agency Vienna, Studio Dankl, 2014, photo: David Bohmann
Learning Journeys
In excursions to outstanding examples of creative change makers, participants explore new perspectives and ways of doing meaningful business and designing the future. The authentic experience of places, people and projects is a rich source of inspiration and empowerment that can be transferred to your own work and business.
Learning Journeys are generally about going completely outside your normal environment. Through changing the perspective and exploring key insights into new contexts together with other participants, you open your mind, reflect upon yourself and others and learn by experience.
Doris designs and moderates customized Learning Journeys around key themes of creativity, innovation and change making.